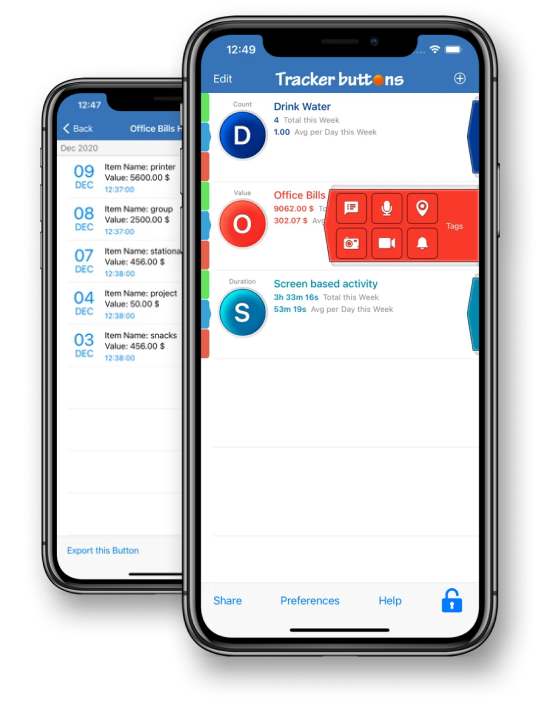 Trackerbuttons app helps you to track or
monitor almost any aspect of your life
TrackerButtons is a very simple and generic app replacing
many of the specialist apps like those related to
exercise , health , drinking water , finance etc.
Download from the iOS App Store.
Just a click of a button.
Literally !!
Although simple , Trackerbuttons is quite flexible to track anything for which there may not be even any app.
Create various buttons in this app , give it a suitable name on what you want to track and then just click on the button to log entries.
Tracker buttons app has 3 types of buttons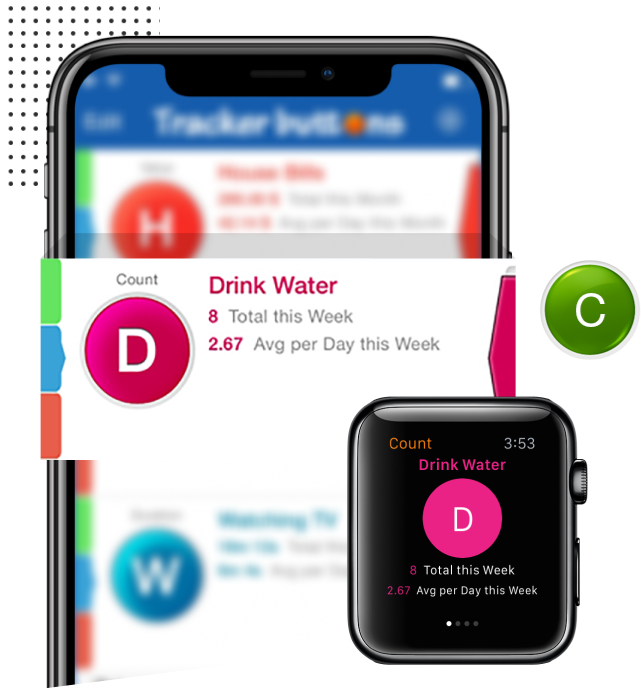 You can use this type of button to Count anything . Create a count type button in the application , give it an appropriate name to indicate what you want to count. E.g. to count the number of days you exercise you can create an 'Exercise button' and click the button whichever day you exercise.
Every time you click the button an entry is logged with a time stamp. You can see history and graph of your entries made through button clicks. If you own an Apple Watch then you can raise your wrist and tap on the button.
You may want to know the amount associated with some items. e.g. distance in kilometers/miles you walked , calories you consumed etc. Create a 'Value' type button. Enter the unit e.g. miles .Once the button is created just tap on the button and enter the miles you walked.
Another example is if you want to track the money spent. Create a Value type button , name it as you wish. Click on the button each time you pay for something. Total and average spent always shows on the main screen. Later you can see graph of your spending pattern. If you are using on an Apple watch you can tap and enter the value.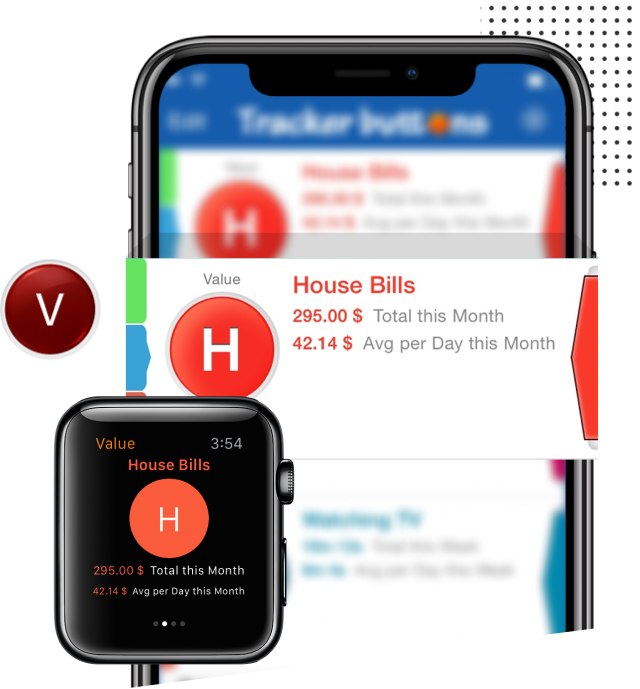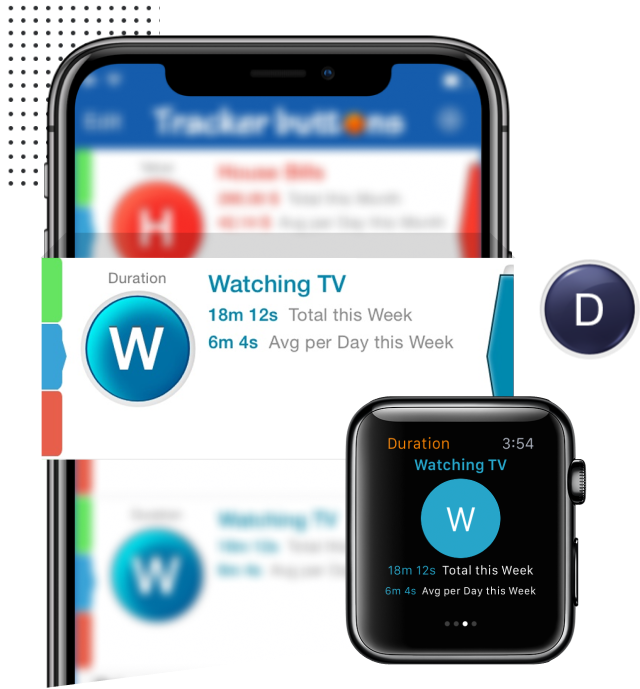 This can help track how long did an activity last, For example driving to work. You can create a "Driving" duration button. Click on the duration button and it will start counting in seconds. When the button is clicked again the counting stops. Duration of driving is logged in the history.
Similarly you can monitor how long your kid watched TV. Create a duration button and click the button when your kid starts to watch tv. Click again to stop the counter. You can go to history to see all entries or see a graph of all entries. If you own an Apple Watch it is even more convenient to start and stop the duration button. Total and averages of your entries over days , weeks or months are shown on the phone and the watch.
You can make any button private for tracking more personal aspects of your life. You can hide all your private buttons with just a single click of the lock icon on top . Clicking on the lock icon again will ask for a password ( which you can set) to show the private buttons again. Private buttons have a small lock symbol next to them.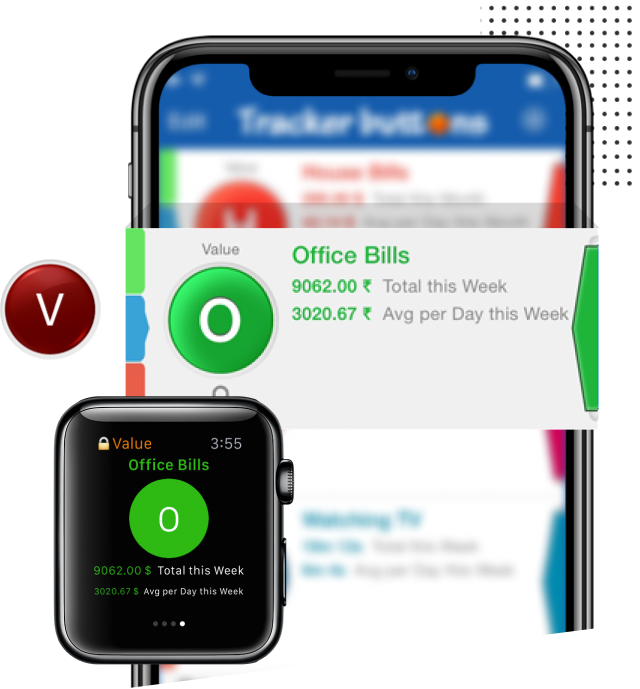 Please feel free to contact us for further questions, feedback, or concerns.

" Yeah !!! We haven't figured this out –
how to count sheep on TrackerButtons while trying to sleep.
We are working on it. 🙂 "